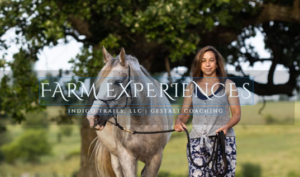 Feeling Stuck? Listen to a Horse
September 13, 2023
Have you ever felt stuck or uncertain about the next steps in your life? Unable to access transformational growth and healing? Imagine a unique partnership between a horse and a human coach, working together to guide you toward a more fulfilling life journey. Horses, with their majestic presence and gentle nature, might hold the key to unlocking feelings of awe, grounding, peace, and hope within us. Dr. Stacey Bean will introduce you to the Equine Gestalt Coaching Method (EGCM) and explain her coaching services and workshops that are part of the process. As a physician, fitness instructor, and nutrition expert, she boasts ample designations:
Medical Degree from the University of Vermont, School of Medicine
Master's Degree in Exercise Physiology from the University of California, Berkeley
Multiple certifications from the Institute of Integrated Nutrition
Certified EGCM practitioner
Owner of Indigo Trails, LLC
Dr. Stacey offers a fresh and holistic perspective to coaching the "whole" person. Discover how she can help you achieve a sense of balance and purpose. Join us.