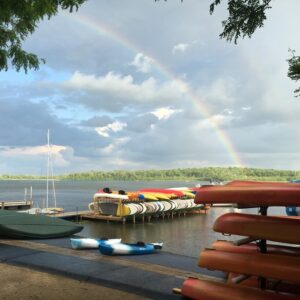 Summer Paddle on Lake Wingra
Friday, August 18, 2023—9:30 am Paddling Starts
Join us on lovely Lake Wingra for a one-hour paddle. Beginners welcome. Choose your own rental craft, from a lovely Swan boat to a rowboat to many kinds of kayaks. Each boat has a different rental fee. Your boat setup will be your responsibility. Just let them know you are with the Active Woman's Group. Email them (at wingra@madisonboats.com) to get the discount code 72 hours before the date and before you book your rental on-line. Learn more at Madison Boats' website.
If we have over 10 participants, we all get 10% off!
Or bring your own water craft if you prefer. There is no charge for that.
Meet at the Fitchburg Community/Senior Center upper lot to car pool at 8:30 am. We will arrange for a 9:30 group start time.
I don't think there is a limit on the number who can sign up, but rent early to get the boat you want. Contact Jo Anne Lindberg, 847-733-8050 or openrose@birthlink.com if you have questions. More details later. This event will be good preparation for the next trip! Sign up soon!