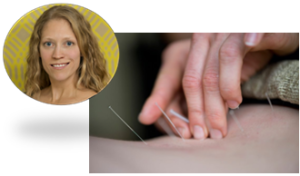 Spotlight on Acupuncture
November 8, 2023
The medical industry is gradually embracing acupuncture for pain management. It is now accepted as a complement to standard Western practices. According to a 2017 article in the Annals of Internal Medicine, acupuncture resulted in "lower pain intensity" for both acute and chronic low back pain. Medicare recognized this, and the government website states that "Medicare Part B… covers up to 12 acupuncture visits in 90 days for chronic low back pain."
But what exactly is acupuncture? How does it work? What conditions can it address?
Elissa Gonda will provide an honest overview of the practice. She'll explain what happens during a typical treatment, and describe the principles of health therapy. Whether you're a curious beginner or a seasoned enthusiast, you'll leave the session with a newfound appreciation for the topic. As you delve deeper, you'll discover how this age-old practice is more relevant than ever in today's fast-paced world.
Elissa's interest in acupuncture stemmed from her lifelong battle with asthma, allergies, and sinusitis. She and her business partner opened Dane County Family Acupuncture in 2010. With an advanced degree, active advocacy, and over a decade of experience, Elissa is a wealth of knowledge in holistic wellness.
Here is Elissa's contact information: